Where do you go for design inspiration?
In my 14-plus years as a graphic designer, I have created magazine layouts, advertisements, flyers, landing pages, invitations, brochures, logos and so much more. Whatever your business could use to promote itself, I probably have had experience in creating something similar for another business. I love what I do, but sometimes I run short of great ideas. To keep my designs – and myself – up to date and energized, I have some secret (and not so secret) places to find inspiration.
Here are my top 5 sources:
1. Instagram
Yeah, you can find your favorite celebrity here, but you can also find logo and branding ideas as well as beautiful nano photography.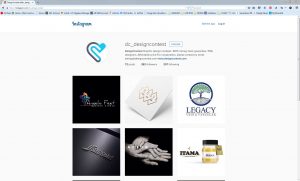 2. Coolors
Color is so important in design, but it's not always easy to find just the right palette for your project. This site helps you break out of your normal color choices by letting you browse color schemes already created, or you can choose one color from a particular scheme and continuously hit the space bar until you get a new scheme that you like better. The options are endless.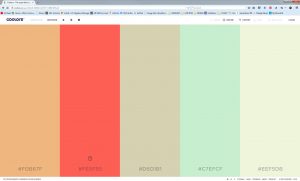 3. Pinterest
I know the guys out there may laugh at this one, but as the saying goes "Don't knock it, 'til you try it." It's not just for women. An immense trove of cool visual examples interspersed with useful information. I like to search for unique font combinations or layout designs. The best part is that you can refine your initial search to get more specific things you are looking for and then pin your favorites to revisit later.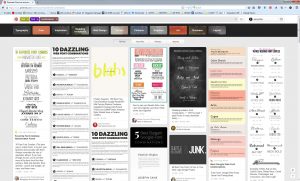 4. The Noun Project
This is an amazing new find for me. Instead of searching through stock photo sources, I use this site to spur my imagination. It's amazing how a little line drawing can spark creative thinking. There are more than enough icons to get your mind thinking in different directions. Business, finance, fashion, sports – search just about any topic!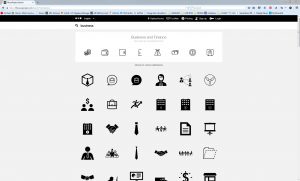 5. MerComm Inc. International Awards Programs
This site is great for seeing what others are doing for various types of design projects like annual reports and app design. You can sort by date, category and type of industry.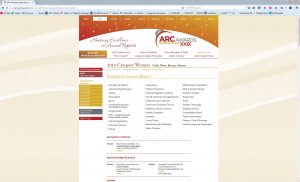 My colleagues have contributed a couple of their favorites, too.
Teresa Kriegsman likes Muzli because, as they describe themselves, "It's like crack for designers. And good for you too!"
Ronald Dowdy likes Brand New for its breakdown of new corporate and brand identity work.
Behance is the go-to inspiration for several folks in my department, including Melissa Borden, Rachel Sheffield and Dylan Gilroy. Behance is their top choice because, along with being easy to navigate, it also shows the design process for most of the designs listed.
Where do you go for inspiration? Let us know in the comments.