What to expect from media training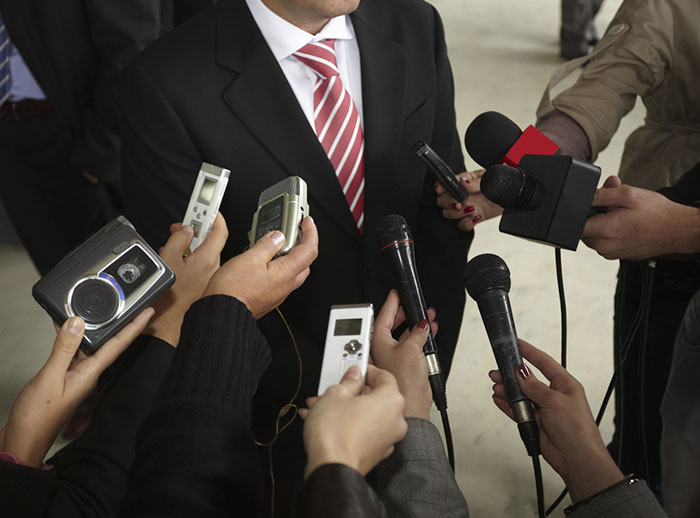 Many top executives and subject matter experts assume they don't need media training. They're confident in their ability to speak to various audiences including peers, investors, customers, employees, board members, conference attendees, etc. They know their facts and figures inside and out. They don't need to learn how to speak to the media, right?
They would be wrong.
Remember these quotes that famously backfired?
"There's no one who wants this over more than I do. I'd like my life back." – former BP CEO Tony Hayward
"Follow me around. I don't care. If anybody wants to put a tail on me, go ahead. They'd be very bored." – failed presidential candidate Gary Hart
"I take full responsibility for what happened at Enron. But saying that, I know in my mind that I did nothing criminal." – former executive Kenneth Lay, who was subsequently convicted on six counts of fraud and conspiracy
"This is not even a conspiracy theory. The Earth is flat. It's right in front of our faces. I'm telling you, it's right in front of our faces. They lie to us." – basketball star Kyrie Irving
Being interviewed by a professional journalist is a vastly different experience than speaking in situations where you maintain control over the proceedings. Depending on the reporter and his or her agenda, the interview could be overly flattering or it could be contentious.
S&A's public relations professionals have conducted media training for a variety of groups including company stakeholders, designated spokespersons, and young business leaders. They've ranged from an hour to a half-day. Some media-training experts event conduct one- and two-day sessions that include videotaped interviews and instant critiques.
Even if you're nervous about being interviewed, media training isn't something to be feared. We will work with you in a comfortable environment to teach you about how reporters typically work, and how you can prepare for all manner of interviews – short, long, live, taped, in-studio, via telephone, in your office, etc.
Although we like to customize each media-training session, following is a general list of topics we cover:
The reporter's perspective – what the reporter's job is and where they typically get story ideas
Journalist tips and tricks – how journalists prepare for interviews, and some tactics they might employ to get the scoop on a story or rattle a spokesperson
Preparing for the interview – how to research the reporter, ascertain the specific focus of the interview, and develop talking points
What not to do – equally important as preparing for the interview is knowing what not to do before, during and after the interview
Appearance and body language – what to wear for in-person or televised interviews, and how to communicate positively with your posture and gestures
Redirecting answers – how to redirect an answer to the reporter's question back to your main talking points
Practice interviews – we highly recommend doing practice interviews where we play the role of the reporter asking you tough questions
What to do after the interview – how to offer additional resources, when to thank the reporter, when to ask for a correction, etc.
Media training becomes even more critical in the event of a crisis, when your designated spokesperson has to potentially deliver bad news and answer questions about consequences and repercussions. Training for crisis communications is another service that S&A offers.
To learn more about media training and how we can help prepare your executives and subject matter experts to speak to reporters, call us at 919-674-6020 or email sayhey@sacommunications.com.