The fellows who inspired a new yellow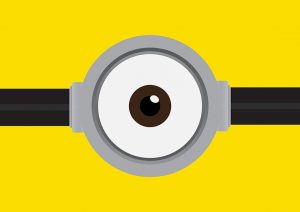 What are round, yellow and speak their own gibberish filled language? The Minions of course! Since their emergence they have gained popularity primarily because of their uniqueness. They are so unique that the Pantone Color Institute made the Minions the inspiration for the first ever character-based PANTONE color, Minion Yellow.
Being a graphic designer and fan of the Minions, I think this opened up a new lane for creating colors that has unlimited possibilities. I can see this becoming a trend for future popular characters, especially those that are vibrant in their personality and color.
As a graphic designer, I use PANTONE colors because they establish an exact spot color or colors to any brands collateral. Though the Minions inspired the first ever character-based PANTONE color, large brands have been using PANTONE colors to maintain a recognizable and consistent color or colors for their own brand.
One of the greatest examples is Coca-Cola. Their specific red is universal and actually called "Coke Red." Though Coca-Cola's exact PANTONE color is hard to specify, it is believed that "Coke Red" is either Pantone 185 or Pantone 485.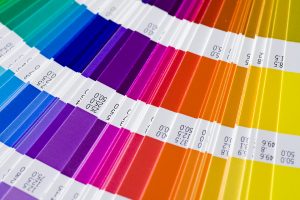 Why the number?
The PANTONE colors are organized in a book by color by the tints (white added to the color), tones (white and black added to color) and shades (black added to the color). Due to this large spectrum of colors to choose from the numbers allows the graphic designer and printer to be on the same page to maintain consistency in the brands collateral.
What about CMYK and RGB?
When a PANTONE color is used there is always a CMYK (process color) and RGB (Web color) color that is also established to allow flexibility in the use of the PANTONE color in process color printing and the Web. Though CMYK and RGB are usually not exact matches since they are not spot colors, they are great alternatives to using the PANTONE color.