S&A Communications Welcomes Allyson Casey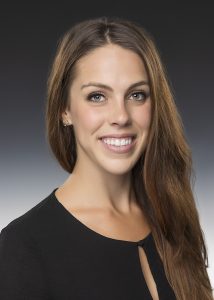 Cary, N.C., Sept. 14, 2021 – Award-winning full-service communications agency S&A Communications has hired Allyson Casey as Account Executive and Social Media Manager. Her role includes managing client accounts, providing social media strategy, developing content, implementing organic and paid social media campaigns, as well as providing general marketing support for various brands and clients.
Casey's expertise is developing effective social media strategy, analyzing data and optimizing campaigns for the best performance, and connecting organic social efforts to compliment paid social efforts.
"We're excited to share Allyson's time, talent and unique mix of brand experience with our clients and staff. She's already making a tremendous impact and we can't wait to see all the success she will have as a part of our team," said Chuck Norman, APR, Owner/Principal of S&A Communications.
Casey graduated from Miami University in Ohio in 2017 with a BS in Business – Marketing Concentration. She has managed brand relationships with Procter and Gamble brands for their licensing sector, Caterpillar, and E-commerce businesses. She enjoys analyzing data to provide thorough client recommendations aimed at garnering the best ROI.
At S&A, Casey will work with clients such as Precision Tune Auto Care, The Tek, One Source, First Bank, Cary Cart Company, and Atlantic Tire & Service.
A Cincinnati, Ohio native, Casey has been a resident of Raleigh, North Carolina for almost three years and looks forward to extending her relationships in the Triangle. In her free time, she enjoys hiking, swimming, going on adventures with her dog, Levi, and spending quality time with friends and family. She is active in her faith and attends a women's bible study every week to continue her relationship with her Lord.
###
About S&A Communications

S&A Communications is an integrated marketing brand that grew from deep-seated PR roots and evolved into a team of strategic marketing professionals whose driving goal is to outthink, outwork and outperform for our clients to help them beat their competition. Our nationwide base of clients looks to us for public relations, marketing, design, digital, advertising, photography, event-planning and custom-publishing services. S&A Communications is also a member of the Public Relations Global Network. For more information, visit www.sacommunications.com or call 919-674-6020.