S&A Communications Earns Spot on Forbes' Inaugural "America's Best PR Agencies 2021" List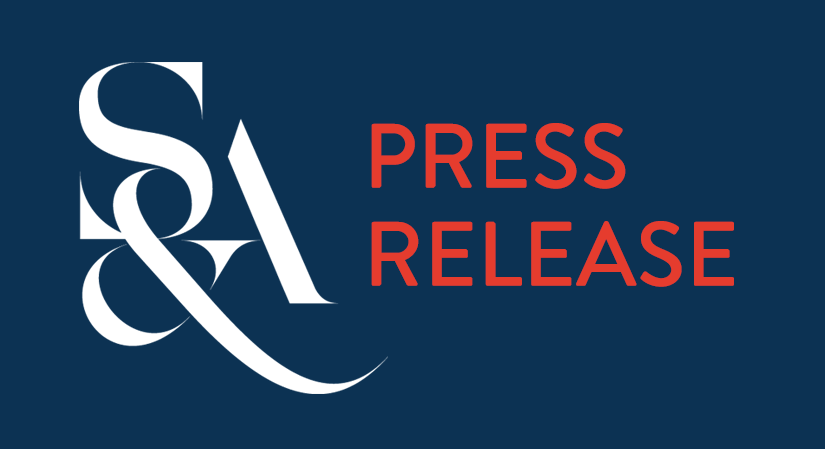 Eight additional Public Relations Global Network (PRGN) affiliates also make the list
Cary, N.C., (Nov. 9, 2020) – Forbes'  first-ever ranking of the 200 best public relations agencies in America features NC-based S&A Communications on the coveted list. S&A shares this honor with eight of its Public Relations Global Network (PRGN) PR affiliates: Landis Communications (San Francisco), Three Box Strategic Communications (Dallas), The Castle Group (Boston), LCWA (Chicago), The Hoyt Organization (Los Angeles), The Conroy Martinez Group (Miami), Buchanan Public Relations (Philadelphia) and The Fearey Group (Seattle).
In partnership with market research firm Statista, Forbes identified the best PR firms in America through a survey of more than 12,700 experts and 20,500 customers who nominated more than 5,000 firms. Click here to see the full list.
"We're delighted to be included in such a distinguished list of 200 agencies throughout the country in a sea of thousands. To be recognized by a group of more than 30,000 experts and business owners for what we've accomplished over the last 38 years is truly an honor," said Chuck Norman, APR. "Forbes is one of the world's preeminent media companies and a top national publication so we're thrilled that our staff has been recognized by our clients, business community and the media for our nearly four decades of work."
In making the announcement, Forbes commented: "As public relations professionals look to navigate their clients through an uncertain, volatile and noisy year. . . PR agencies have increasingly sought to integrate with their clients to provide new types of information that help with both external and internal communications."
About S&A Communications
S&A Communications is an integrated marketing brand that grew from deep-seated PR roots and evolved into a team of strategic marketing professionals whose driving goal is to outthink, outwork and outperform for our clients to help them beat their competition. Our nationwide base of clients looks to us for public relations, marketing, design, digital, advertising, photography, event-planning and custom-publishing services. S&A Communications is also a member of the Public Relations Global Network. For more information, visit www.sacommunications.com or call 919-674-6020.
MEDIA, PLEASE NOTE: For information, photos or to interview CEO Chuck Norman, please email cnorman@sacommunications.com.
# # #