S&A Cherokee welcomes Alexandra Blazevich to events & marketing team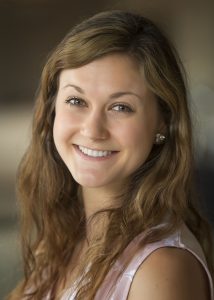 Cary, N.C. – Award-winning full-service communications and media company S&A Cherokee has recently hired Alexandra Blazevich as the events and marketing assistant for the company's Cherokee Media Group division. Her role will include managing local events, content development, and managing social media for the company's Cary Magazine media brand, as well as providing marketing support for all of the division's brands.
Starting as a summer intern in 2017, Blazevich became a part-time social media manager for Cary Magazine this past fall. She has since graduated from the University of North Carolina at Chapel Hill with a bachelor's degree in reporting journalism.
A Cary native, Blazevich is excited to start her career in event management, journalistic writing and photojournalism. In her free time, she enjoys traveling, cooking, working out and listening to music.
"We are thrilled to welcome Alexa to our events and marketing team, and are glad to have her talent on board," said Bill Zadeits, president of Cherokee Media Group. "The work she has done for us in the past year has been promising, and we are looking forward to having her with us full-time."
For more information about S&A Cherokee, call 919-674-6020 or visit www.sacherokee.com.