S&A Cherokee hires Anthony Harrison as marketing manager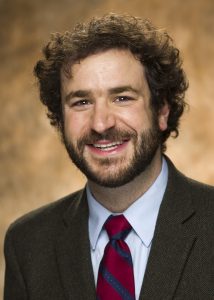 Cary, N.C. – S&A Cherokee, an award-winning full-service communications company, has hired Anthony Harrison as marketing manager for the company's Cherokee Media Group division. In this role, Harrison primarily manages the flow of marketing, coordinates email campaigns with weekly blog posts, manages social media accounts, and keeps tabs on the different speakers the company works with related to its industry events and conferences.
Prior to working at S&A Cherokee, Harrison recently worked as a copywriter for Furnitureland South in the High Point area. He wrote product descriptions for high-end furniture brands and generated taglines, along with proofing and producing copy for brochures, emails and other correspondence. From 2014 to 2017, he also wrote as a journalist and freelance editor for the Triad City Beat.
Harrison received his bachelor's degree in English with a concentration in writing from Guilford College in Greensboro. While born and raised in the Greensboro area, he currently resides in Durham, where he moved specifically to work with S&A Cherokee. In his free time, he enjoys playing garage pop music and even writing his own songs.
"Although this is a new position, Anthony is already making an impact," said Bill Zadeits, president of Cherokee Media Group. "We are excited to have him on the team."
For more information on S&A Cherokee, call 919-674-6020.