PR embraces digital to boost ROI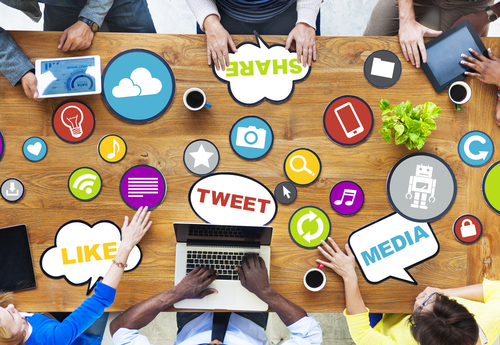 A recent article in Fast Company relayed how valuable public relations is compared to advertising. For example, a study by AirPR reported that public relations generated conversion rates 10 to 50 times that of advertising conversions. A Nielsen-inPowered study showed that media coverage gained through PR is more effective than branded content (i.e., paid article placements) at all stages of the purchase funnel.
To those who equate public relations with media relations, these findings may seem incomprehensible. Surely that catchy jingle or advertorial raised awareness and boosted sales, right? Perhaps so, but media-savvy audiences know that ads are bought and paid for. Earned media coverage carries the cachet of credibility and third-party validation.
In the digital age, public relations now incorporates much more than media-related activities like writing press releases, pitching stories to reporters, and holding press conferences. While media relations remains a critical component of PR, the field itself has evolved and expanded to include social media, content marketing, videos and more. These channels bypass journalists altogether to create and maintain connections with customers, fans and supporters. Because many of these channels are online, they also provide great opportunities to track engagements and conversions.
A large part of this embrace of digital technology has to do with how people receive and process news and information these days. They are just as likely to view a blog post, a tweet, a friend's Facebook post, a photo on Instagram, an article on LinkedIn, tips from a company's website, etc., as they are to read a newspaper or magazine article, or watch television news programs.
Provide Value in a Digital Age
With the right systems, calls to action and measurement tools, companies can track traffic to specific website landing pages, emails to special email accounts, calls to customized phone numbers, likes, retweets, fans, followers, etc.
We advise our clients to explore new ways of engaging with prospects and customers, but not at the expense of good content. You can run an online contest or participate in a stunt to gain more traffic and more followers, but how many of them are real prospects that will purchase your products or services? In other words, don't chase online followers just for the sake of boosting audience numbers.
Instead, focus on genuine content that provides information, entertainment or a combination of both. Provide value to your followers and give them a reason to keep coming back. As was the case before the arrival of the Internet, public relations is a long-term process to develop and maintain relationships with various audiences. It's a marathon, not a sprint, even if you are using the latest and greatest technologies to help reach your goals.