Meet the Media: Shane Willis, Bally Sports Analyst, Carolina Hurricanes Director of Youth Hockey & Community Outreach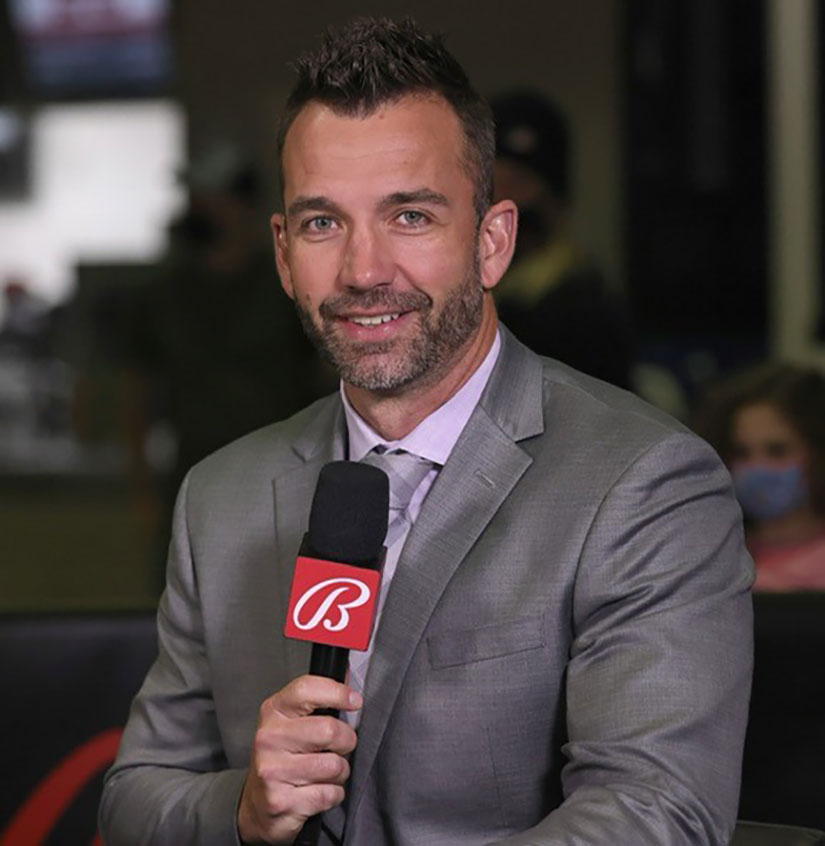 As part of our Meet the Media and Influencers series, I sat down with Bally Sports Analyst and Carolina Hurricanes Director of Youth Hockey & Community Outreach, Shane Willis. Drafted 88th overall by the Carolina Hurricanes in the 1997 NHL Entry Draft, Willis made his debut for the Hurricanes during the 1998-99 campaign. Read below to learn about Willis' current role, his time in the NHL, and what it's like to be live on television while fans are screaming behind him.
What advice would you give to a young kid that wants to do what you do as a sports analyst?
Easy answer is hard work and determination, but I really feel that you must surround yourself with great people to help you. Personal focus is one thing, but having that support team in everything you do and helping you cover every area possible is key.
What goes into preparing for a game night on air?
We start by working with our producer on creating ideas for the show. Once he creates a format, we add clips or graphics to support our topics. From there, it is some light studying on the topics and players we will be discussing. I tend to be a bit more go-with-the-flow than most people.
How do you handle the fans constantly cheering behind you during intermissions?
This is THE most asked question of anyone I talk to. I think it helps that I'm a former player. Having fan energy allows me to bring energy to the show as well. Our earpieces also help block most of the noise.
At what point did you know you'd play in the NHL?
I don't think I knew for sure until my skates hit the ice for the first game. It is such a long road, and things can change in a moment. I think you know when you're close, but I wasn't a first-round pick, so nothing was for sure until that first game.
Did you know you wanted to be an analyst following your career in the NHL?
NO! I had done some interviews on the news but never thought this would end up being my job. Seeing everything that goes into it is so awesome, and I do love being behind the desk now. I'm thankful for the opportunity to do what I do.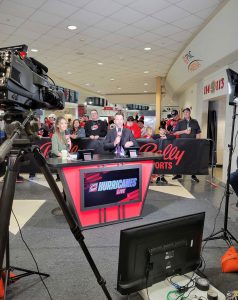 What would you say is the most difficult part of your job?
Being unique and different while providing analysis that fans relate to. You always want to have fresh, fun answers but also discuss topics in a way that helps your fans understand the games more.
What is one part of your job that you enjoy the most?
Interacting with the fans. I loved this area as a player and still love talking to and being a part of the crowds.
When I'm not working you can find me…
Well, I would say watching hockey either in a local rink with youth players or on my couch watching a game. Love playing some golf as well.
My favorite player to talk to is…
Jaccob Slavin. I love how he sees and plays the game, but also how he lives and prepares in his daily life.
Let us know who you'd like us to interview as part of our Meet the Media and Influencers series.