Meet the Media: Jason deBruyn
(This Meet the Media post was written by Katelin W. Davis)
Since 2016 Jason deBruyn has been the WUNC data reporter investigating story lines hidden in data to uncover important, untold stories and issues. Jason is passionate about helping give justice to disenfranchised groups who have been taken advantage of.
How did you find yourself as a journalist?
I started out wanting to be a sports reporter/talking head (cliché, I know). My thinking was that I would work as a sports reporter for a small paper and work my way up to ESPN in no time. I graduated college in 2007, but was rejected at any of the midsized papers I applied. Luckily, I had a personal connection to the Enquirer-Journal, a small paper in Monroe, NC. They had to fire a reporter and needed a replacement quickly. I met with the editor, and he hired me on the news side to cover the city beat. I told him I wanted to cover sports, and he said they need help on Fridays to cover high school football, and that I could help out on that side of the newsroom. My initial plan was to work the city beat only as long as I needed to move over to sports. But within weeks, I had fallen in love with the beat and never looked back. In retrospect, it was the best thing that could have happened to me. After the crash of 2008, newspapers were laying off reporters left and right. Had I gotten a job at a mid-sized paper, there is no doubt I would have been laid off. But because the E-J was so small, they had no one they could cut. So, I kept churning out copy every day, until the economy improved, and I was hired at Triangle Business Journal in 2011.
Which of your stories are you most proud of?
A few stand out, but they carry the same theme: Anything that speaks truth to power, uncovers wrongdoing or gives a voice to the voiceless. That might sound cliché, but it's a motto I take seriously.
On Aug. 19, 2016, I published a story in TBJ that analyzed the decline of medical malpractice lawsuits. The NC Legislature passed a law that capped damages from these kinds of suits, leaving victims of medical wrongdoing worse off. At the E-J I uncovered a lie told by a company seeking financial incentives from the city. Through public records, I was able to build a timeline in which the lie was apparent. At WUNC, I worked on a series that explored racial profiling in home mortgages, and I did a story that analyzed payments from the pharmaceutical industry to doctors and how their prescribing habits changed based on those payments.
How are your needs different from other mediums?
Radio has been an interesting transition for me. Collecting good audio has sometimes been a challenge, particularly good audio that can serve as ambient or background sound that can serve to create a good scene. In writing, I can recreate scenes through words. With audio, I have only one chance to collect it right.
What is the best way to work with you?
By having interesting stories. I am reachable through any medium, but the best way to work with me is by having an interesting story to pitch.
What is your favorite thing about your job?
Giving comfort to the afflicted, and making the powerful uncomfortable. Shining light in dark places. More clichés that you know, but that I truly take seriously.
What is your interview style?
Conversational. I like to get a good understanding of the topic – typically by chatting on background – and then doing an "official" on the record conversation later.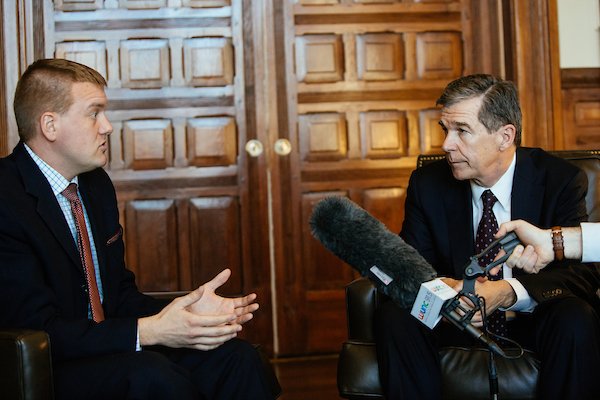 What do you look for in a story
Something that the subject doesn't want to be known. Every story should have at least one piece of information that someone doesn't want to be exposed. News is what somebody doesn't want you to print. Everything else is PR.
Who do you most look up to in the journalism industry?
Adam Davidson. I think he is the absolute best. Ronan Farrow is also having a hot streak right now. Maggie Haberman is another one.
What is your favorite news outlet?
My own! In all seriousness, I do love NPR. Other than that, ProPublica is fantastic, and I'm a big fan of FiveThirtyEight. Of course, NYT, WaPo, and WSJ are the standard bearers. At the bottom of the list is any TV news program.
If I am not reporting, I am…
I'm always reporting. Always listening. Always.
My favorite thing about Raleigh is….
The people. The average IQ here is through the roof, and I think that really makes for a good quality of life.
What is your guilty pleasure?
Dance parties. Raves. Music Festivals.
Without giving away any secrets, can you tell us what types of stories, trends or issues are on your radar now?
In a word: Inequality. How are those in power working to keep the inequality scales tipped in their favor?
Tell us about your dream assignment.
A six-month investigation that shines light into a seedy part of society.
Describe the craziest or most fun story you've written.
Analyzing pharma payments to docs. I think it's a poorly understood topic and one that I hope to continue to report on.
Tell us a little about yourself.
I am married to Cameron deBruyn with a 15-month old daughter, Tess. We love going to music festivals and I still play soccer at least once per week. I'm still a huge sports fan, my favorite team is the Carolina Panthers, but I'm a fan of all the local pro teams.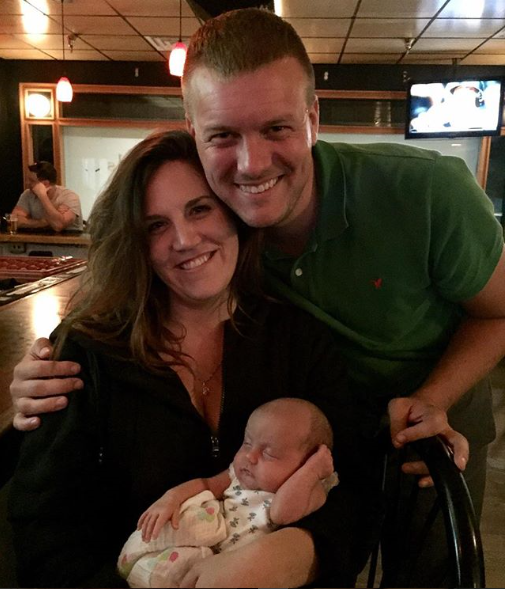 Finish this sentence: People would be surprised to know that I…
I spent a good chunk of my childhood living in Germany. My dad is from the Netherlands where I still have a lot of family that I am close with. I'm fluent in German and Dutch.