Meet the Media: Debra Morgan
(This Meet the Media post was written by Ashley Scholten)
Recently, we were lucky to sit down with Debra Morgan, notable longtime anchor of WRAL-TV. Her successful career as a reporter and anchor is complemented by her heart for charity. She is involved in numerous charitable organizations, including the ALS Association, Juvenile Diabetes Research Foundation (JDRF) and many more.
How are your needs different from other media, and what is your relationship with PR professionals?
We're geared toward video, whereas newspaper reporters and online editors can write a story by getting a quote over the phone. We try to create an experience that's different from any other way you get your news, and provide context and personality to go along with the information.
Also, the deadlines are different – we have nine-and-a-half hours of news every day, so we're always trying to feed the next newscast. For making people available or scheduling news conferences, mid-morning is best because it is harder to attend events closer to the four o'clock newscast. Of course, we're trying to break headlines any time of day, so the sooner we hear about news, the better.
I take ownership over everything I say and bring to the table with the writers. I try to develop relationships with PR people to be an avenue for pitching stories that interest me. I'm very involved in charitable organizations and often pitch stories related to charity topics.
What inspired you to pursue journalism?
It started in tenth grade, writing for my high school newspaper, The Pony Express. I had a cousin who was a reporter in Tampa, and when I got to go behind the scenes at the station, I thought, "Wow, this is what I want to do."
I went to the University of Miami and studied telecommunications to learn all the different aspects of journalism. I worked my way up over those four years, sent my résumé out to TV stations and newspapers, and finally landed my first job in Toledo, Ohio!
If you could interview anyone, it would be ….
Right now, it would have to be President Trump. I would like to know what happens inside his head and makes him tick.
How do you balance yourself among reporting so many different stories? What message do you want to convey when reporting?
I think it is important to always keep an open mind and be willing to share new things. At the same time, I hope to report in a uniform way. I try to take life experience and understand all the different stories I report. I immerse myself in details even if I have to read something over four or five times. I take the perspective of, if it were me watching the news, what would I want to hear to better understand the bigger story?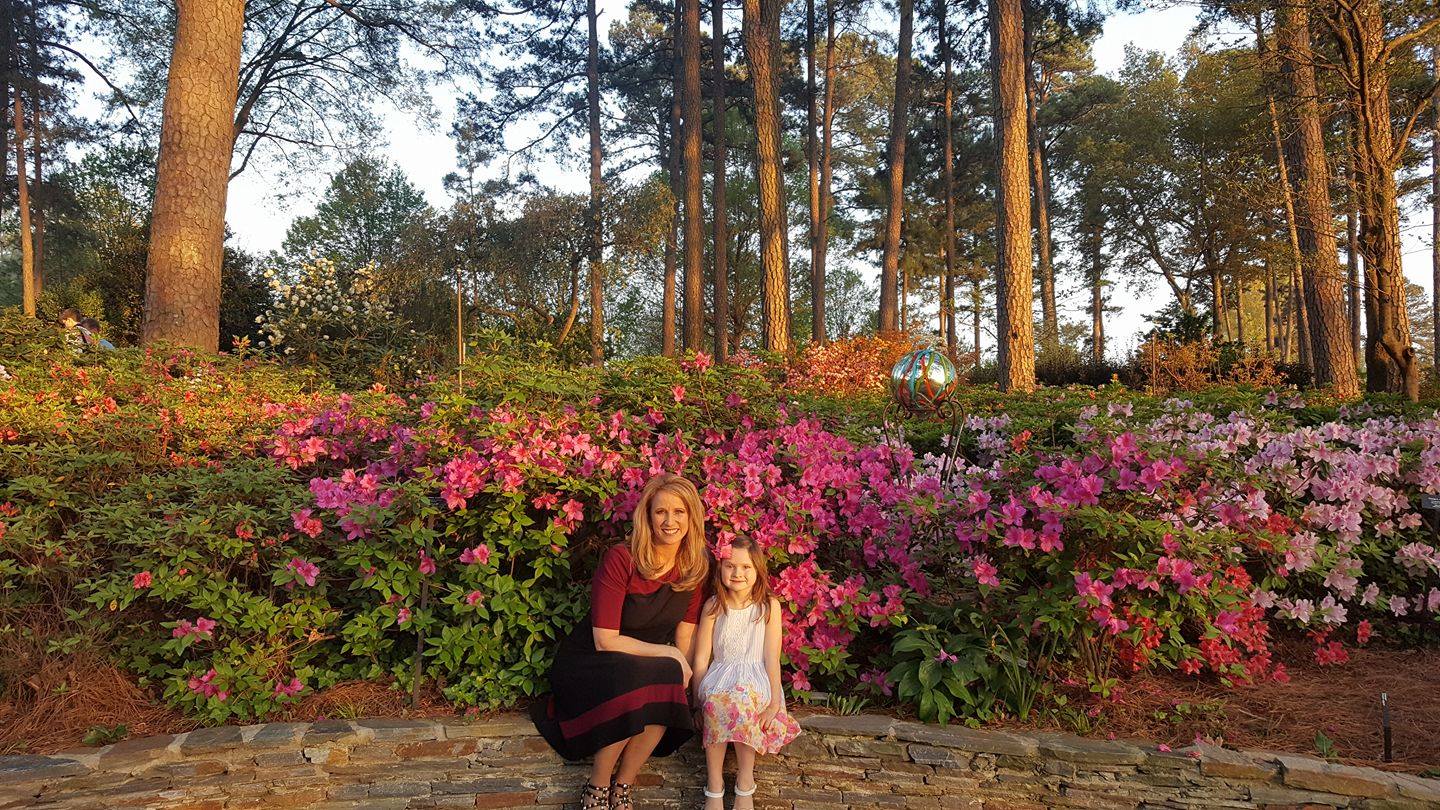 What is your favorite thing about your job?
Journalism has always allowed me to report and tell stories, but my focus has shifted to wanting to help people. I come to work every day and ask, "What can I do to help somebody?" Especially in a crisis, helping people is very rewarding. I remember during Hurricane Fran in 1996 – which knocked us out of power for eight days – we were reporting on Mix 101.5, our radio station, and people said we were their lifeline.
Also, I love that I learn something new every single day! My job allows me to learn so many things and go places I never would have. I went to Paris to cover the terrorist attacks – I don't know a lick of French – and witnessed strangers coming together, hugging each other, and felt how everyone was just "one." I'm so fortunate for what I'm able to do.
Tell us a little about your life off-air (family, hobbies, etc.).
I have a husband Scott – we are high school sweethearts! – and a yellow lab, Harper. I don't really have a "life" outside of work, I practically live there.
Finish this sentence: People would be surprised to know that ….
Between my husband and me, we built our own house. It took us about seven years, and we just finished last fall. I remember operating a Bobcat in my suit before work one day! We chopped down trees, picked out the land, and even did sheetrock – don't ever let anyone talk you into doing sheetrock. That's the worst part.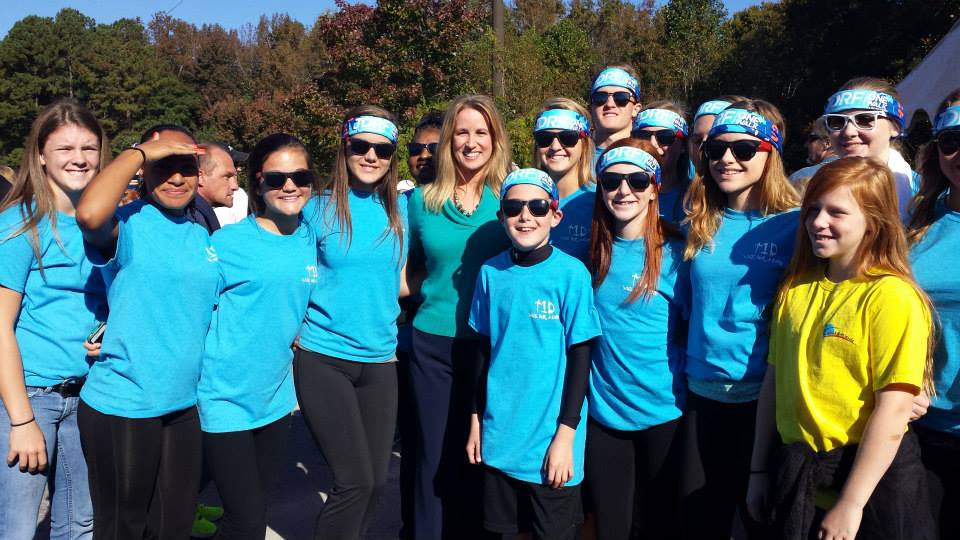 Can you speak about your dedication to JDRF and being honored at the Hope Gala for Juvenile Diabetes?
I've been with JDRF the longest, now for 23 years. At one luncheon I attended through WRAL, I saw a dad get up with a very long string of hypodermic needles and say, "This is how many shots I have to give my daughter every week." That moment became very personal for me, and I got to know the families and doctors and all the people in the fight.
Recently, at the Hope Gala for Juvenile Diabetes, they were very kind to honor me for all my years of service. They showed this video with kids that I had taken pictures with over the years who are now taller than I am, getting married, and doing so well – I was just crying my eyes out. Seeing JDRF make advancements years ahead of schedule with the money they've raised is amazing.
What has made serving the ALS Foundation such a passion?
I hate ALS. It has taken some phenomenal people from us. For about 14 years, I've been participating in the ALS Walk and have done amazing stories that have really stuck with me. For example, I did several stories about a Fort Bragg soldier who, in the prime of his life, had ALS as he and his wife and son were building their life together. So many people have stories, from Chris Rosati, to a neighbor of mine across the street, to Larry Stogner, my competitor for so many years at ABC11 – I cried with him and his wife at the news of his diagnosis. It is just so unfair.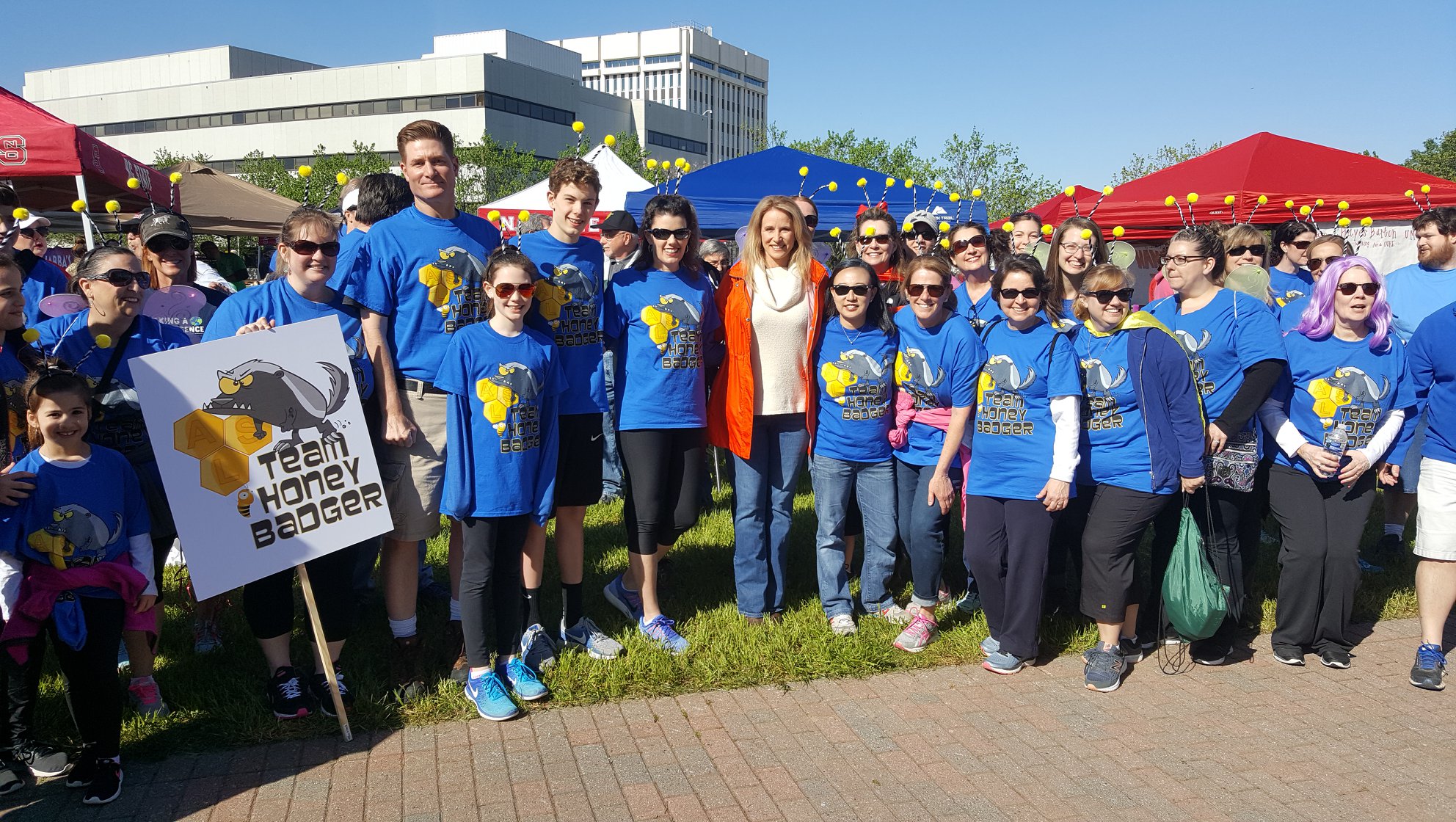 How has your work as a philanthropic public leader shaped you personally and as a journalist?
I could go through every single charity, but I just get personally touched by these stories. I'm lucky that I haven't had major impacts in my life related to these causes, and that people openheartedly accept me and know I'm sincerely reacting to stories.
I feel so honored and blessed that people let me tell their stories. I think it goes both ways – just as I can shape stories, these stories shape me.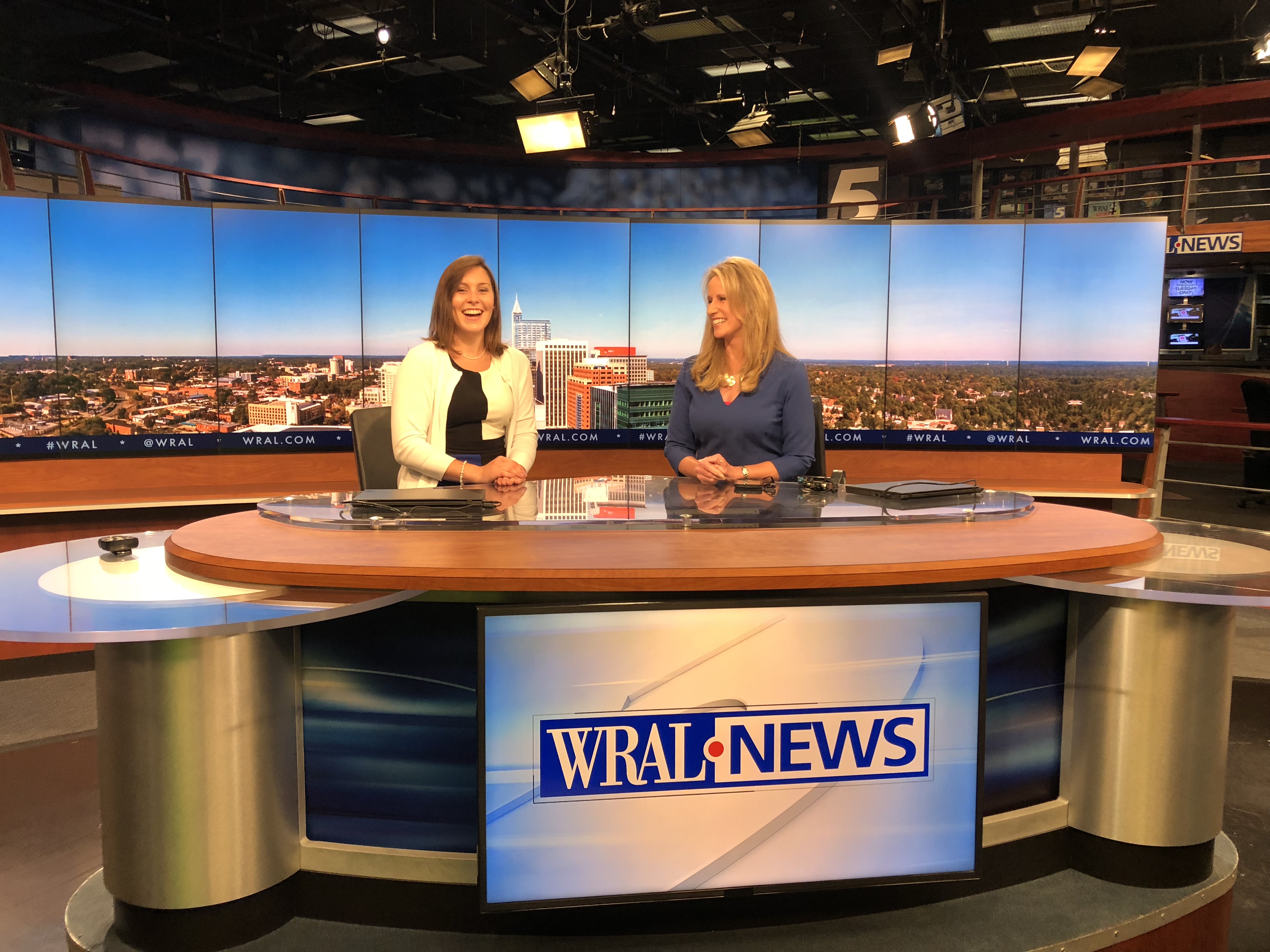 by Ashley Scholten, pr/marketing intern at S&A Communications