Meet the Media: Amber Keister, Senior Editor, Cary Magazine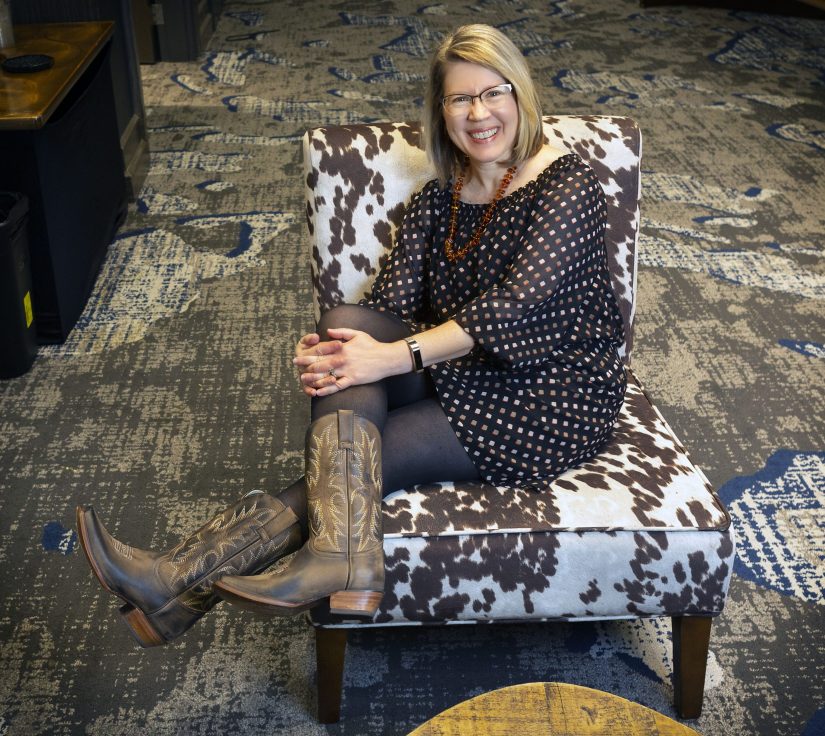 We sat down with Cary Magazine's Senior Editor, Amber Keister, to hear about her experiences with journalism and her best tips for PR professionals when working with her. Her strong heart for hearing people's stories and experiences makes her invaluable to the community's publication Cary Magazine.
How did you find yourself as an editor?
A long and winding road to be quite honest. I obtained a journalism degree from The University of Missouri, Columbia and while I was there, I did a mix of reporting, copy editing, and designing for the University of Missouri student newspaper. Eventually, I worked for the Cary News, which is owned by McClatchy, as a graphic designer, writer and editor. I was hired by S&A Cherokee doing half graphic design and half writing which later led me to Cary Magazine.
What is sometimes difficult for people pitching stories to you to understand?
The biggest hurdle is how far ahead we work. We work eight to 10 weeks out. The other biggest thing that people just don't understand when they're working with us is we have a tiny staff, there's three of us. One full-time reporter, and that is yours truly. If you want to send me photos and a little write up about it, sure that would be fantastic.
What piece of advice would you give a young person starting out in your industry?
I do an internship program every summer. The biggest piece of advice that I tell the young people who I work with is get a varied skill set. Get those solid writing skills, know how to interview and talk to people, understand what makes a good story, and fine-tune those basic skills. Then learn about social media and the different platforms. The other piece of advice I would say, just try to be open to new experiences.
Who do you most look up to in the industry?
As far as local journalists, I would say Andrea Weigl. She's just amazing and I just love her writing. Another amazing person is Wendell Brock out of Atlanta. He won a James Beard award, and I've known him for a long time from when we worked together at the Atlanta Journal-Constitution. He's one of the finest food writers out there.
Which of your stories are you most proud of?
One of the things that I'm passionate about and one of the reasons why I love what I do is community journalism and by extension this magazine. We write about the people that enrich this community. I interviewed the Wake County School Superintendent Cathy Moore and her story was just amazing. She talked about coming to this country as an immigrant and her mother who worked house cleaning jobs, and how it really instilled in her this idea of education being able to lift you up. She really has brought a passion to teaching then as a principal, and now as the Wake County School Superintendent.
What do you look for in a story?
I want a really interesting person who has deep passions about what they do, but I want to learn something from it. Tell me something new or tell me about a person in my neighborhood, who I should meet.
What is the best way to work with you?
I love getting pitches and not just from PR people, from the public too. The best thing is to be familiar with our magazine, know what kind of stories I write, that is number one. We are a hyper-local community magazine.
What is your favorite thing about your job?
That every day I can go out and talk to amazing people who are doing cool things in this community. And the corollary to that is, there are so many people who are trying to rip us apart and erect barriers between people and I see my job as a community journalist, to bring people together, to show that we are more alike than we are different. This community is so vibrant and so diverse. The idea of bringing people together and showing that we are this community, that's what I love.
Cary Magazine has had to evolve over the years with the digital world ever-changing, so how have you kept it relevant?
Our readers, and we know this from our surveys, come to Cary Magazine for the experience. They want to sit down and spend time with a publication. They want to read about their neighbors; they want to see stories about people they know, or should know. They want to look at Jonathan's (Fredin) gorgeous food photography. They spend time with us, and we are very conscious of that and are very grateful to our readers. So that has not changed. That is still why we are relevant in this community. What has changed is the way we are communicating with our readers. Now we are much more focused on social media.
What is your favorite news outlet?
I read The New York Times and The Washington Post on my phone every day. My journalistic inspiration is Garden and Gun Magazine and Our State Magazine. Garden and Gun gets the top writers from across the country and it is just phenomenal. I enjoy Our State because I see pieces by people I know in the local journalism world. Lastly, I must give a shout out to the Peak City Podcast in Apex, they are great about Apex current events.
Can you tell me a little about the Maggy awards and what they bring to the community?
It is one of our most popular things we do. People love the interactive aspect of it and voting for it. Part of our mission is to support local businesses; we are very upfront about that. Our message is buy local, read local. Those businesses support us, so we can do the work that we can do in the community.
If I could interview anyone, it would be…
I would love to interview the principals in our Western Wake community. These folks are amazing, and I wish I could do a story on each one of them. They're so outstanding and they do such a great job.
If I am not reporting, I am…
It's cliché but I'm spending time with my family. My daughter and I share a love of musical theater and I love quilting and sewing. I'm very active in my church community which that again feeds that desire to be connected in the community.
Finish this sentence: People who don't know me would be surprised that I …
I'm an introvert. It's not that I don't enjoy talking to people, I love one-on-ones, it's more about being in front of 200 people at the Women of Western event or speaking in front of 500 people at the Maggy awards