Influencer marketing: Not just for big brands and celebrities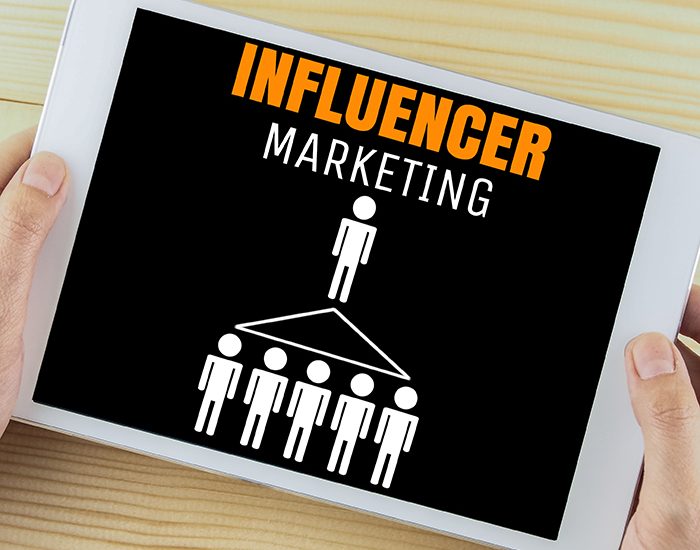 Influencer marketing is one of the most talked about current marketing trends, and it's something I get asked about a lot.
Many people I talk to assume that influencer marketing is reserved for large brands working with mega-celebrities to promote their products.  First of all, I don't believe that's truly influencer marketing, but just the same type of celebrity endorsements that have always existed…but now extended to social channels.  More importantly, big brands and celebrities are not what's fueling the growth of influencer marketing.
Rather, the real rise in influencer marketing is due to an explosion of a relatively new category…the micro-influencer.
Just what is a micro-influencer?
Micro-influencers are everyday consumers with an active social media presence….typically between 1,000 and 100,000 followers, and they tend to select and focus on just one social platform, such as Facebook, Instagram, YouTube or Twitter.  They hone in on a particular niche, whether it be travel, fitness, cooking, technology or any number of topics, and share their personal experiences with their followers.
So why are micro-influencers so powerful?
Micro-influencers are authentic…and trusted: The vast majority of this content is non-promotional, focusing more on advice and entertainment. In fact, many micro-influencers let their followers into their daily lives in a big way, and many followers report seeing them as virtual friends.  Thus, when they do make a product recommendation, it is far more effective than a traditional advertisement.  This is evidenced by research that suggests that 82 percent  of consumers who receive a recommendation from a micro-influencer are highly likely to follow it.
Micro-influencers experience a far higher level of engagement: This loyalty and authenticity lead to a dramatic bang for your marketing buck.  Research suggests that engagement rates for micro-influencers are 60 percent higher than celebrity accounts.
Micro-influencers are affordable: Depending on the size of their follower base, you can expect to pay anywhere from $50-$1000 per post, while celebrities are known to charge upwards of $100,000 for a single post. Considering the loyalty and high level of engagement micro-influencers experience, it is one of the most cost-effective forms of marketing available today.
How do you find micro-influencers for your business? 
The easiest place to start is often your own follower base. Those who regularly comment on your feeds, check in from your locations or share your posts are potential micro-influencers…if they have a loyal following of their own.
Use search engines to find blogs, Vlogs and social feeds that cater to your audiences. Review and vet them, and don't be shy about contacting them to see if they are open to promoting products and services. You'll be surprised at how many are, and how affordable they can be.
Search hashtags and keywords on social channels to find true influencers in your space. Be as specific as possible. For example, if you are a local restaurant, try terms like #RaleighFoodie or #raleighrestaurants vs. a broader term like #RestaurantReviews, which will yield far too many irrelevant results.
Finally, there are a host of paid influencer research tools, such as BuzzSumo, GroupHigh, InkyBee or Followerwonk, that can help connect you with micro-influencers.
The rise of micro-influencers is yet another example of the continued dramatic shift to an engagement approach to marketing, focused on two-way conversations with customers and prospects.
Like it or not, this approach is here to stay, and brands that don't adapt will continue to fall behind.