How is that a thing?!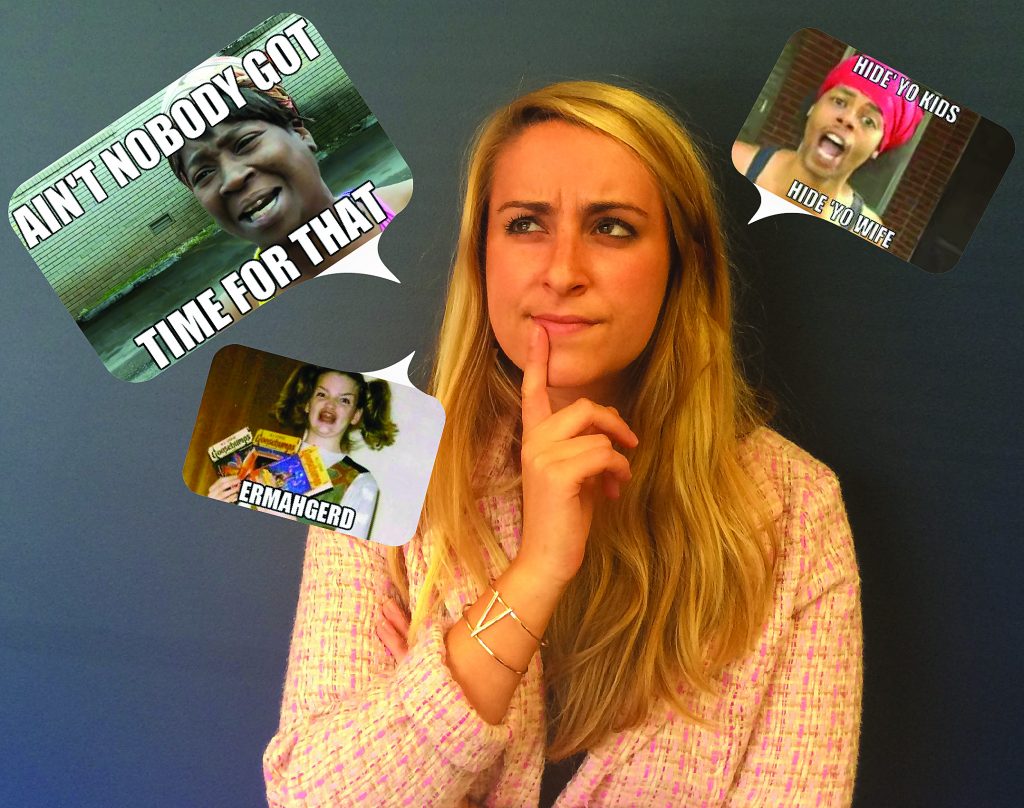 Have you ever seen something on the Internet or TV and then thought, "How is that a thing?" Well, I have.
Viral content is a very unique form of messaging, and when you strip it down to its key elements, it can actually help you become a better content creator.
Let's take a quick quiz. Name the people who made these quotes famous.
"No one can make you feel inferior without your consent."
"We are what we repeatedly do. Excellence, then, is not an act, but a habit."
"Hide yo kids, hide yo wife."
"Aint nobody got time for that."
Scroll to the bottom for answers.
Are you ashamed? Don't be. You have been conditioned to remember viral content. A stat that the S&A team likes to share is this: "Every two days we create as much information as we did from the dawn of civilization up until 2003." This was said by Google CEO Eric Schmidt in 2010, and is even more true in 2015.
As content creators, we are always faced with the challenge of making our messages memorable. Surprisingly, there is a lot to be learned from some of the top viral pieces within the last few years. Don't believe me? Just watch. (Did you catch that reference?)
Let's start by breaking down the elements of viral content.
It's entertaining
It defies expectations
It's sharable, quotable or memorable
Example A) Ain't nobody got time for that
Ahem…Sorry, I am still laughing and have already clicked to the related videos to watch the Auto-Tune remix that has over 52 million views. Man, what our marketing folks would do for that many impressions on some of our campaigns.
So let's break down this video. As viewers, we are expecting a typical news story about a fire, and are surprised by an eccentric interviewee describing her experience. In this case it qualifies as entertaining, expectation-defying and unquestionably sharable, quotable and memorable—thus providing America with a new go-to phrase.
Now think of your own content. What nuggets are you able to pull out that are one of the three qualifiers of viral? Many of you may be writing very dense, informational content and are thinking, "There is no way to make this viral." Wrong. Something can always be sharable unless it's confidential information. Remember that people digest information in pieces—so think of what key pieces people will want to pass along to others.
Answers.
a) Eleanor Roosevelt
b) Aristotle
c) Antoine Dodson
d) "Sweet Brown"