Chuck Norman earns Reputation Management Certificate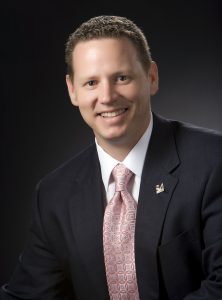 Cary, N.C. – Chuck Norman, APR, owner/principal of full-service communications firm S&A Communications, has earned a Reputation Management Certificate from the Public Relations Society of America. Through a number of modules, the program instructs communicators in key strategies and tactics related to modern-day reputation management.
This certificate program developed by PRSA targets manager- and senior-level professionals in the public relations and communications fields, particularly those responsible for corporate reputation. The goal of the program is to provide tools and practices that enable communicators to fulfill the changing needs of reputation leadership. Though reputation management has always been recognized by PRSA as a core communication concept, this new program brings that function into an expanded realm.
Participants in the program walk away with a number of reputation-management skills:
Understanding digital and social tools, and their various threats and opportunities for managing an organization's reputation
Recognizing the links between reputation management and quantifiable business results
Strategies to win external and intra-organizational support for programs and initiatives
Utilizing expert insights and case studies to understand what successful reputation management looks like
Developing an organization's vision to manage corporate social responsibility
To earn a certificate, participants had to successfully complete an exam at the conclusion of the program. Norman also earned a Crisis Communication Certificate from PRSA earlier this year.
 "My goal is always to be a great communicator, and with that, I aim to be an exceptional business leader as well," said Norman. "This program unifies those two roles and has better equipped me to lead S&A Communications and provide our clients with outstanding service. I feel a responsibility to be my best for our team and clients, and this certification has helped me develop the skills to do so."
Professionals interested in the Reputation Management Certificate program can visit https://bit.ly/2unrNj2 or call 212-460-1400.
For more information about S&A Communications, call 919-674-6020. Also, visit https://facebook.com/SACommunicate/ or follow @sacommunicate on Twitter.