9 new social media features marketers need to know
Social media updates look good for marketers.
If you're keeping up with social media news and trends, you know there are a lot of things happening. Facebook, Instagram and Snapchat are the major players rolling out updates.
Here is an overview of the latest social media news as well as nine social media features marketers need to know.
Facebook community and privacy news:
As a result of the Cambridge Analytica scandal, Facebook is trying a few things to win back its users' trust. These include the option to clear your history, a crisis response center, and an investment in its developer community.
Shortly after the Facebook data breach scandal erupted, Mark Zuckerberg announced his plans for Facebook and Instagram at the annual F8 conference.
1. Clear History: Users will be able to click a button and all the activity Facebook has stored for their personal account will disappear.
2. Crisis Response: Plans to add pages like Safety Check, Community Help and Fundraisers will allow people to share real-time updates on crises and support each other more easily during a crisis.
3. Developer Community: Facebook is re-opening its app-review process to make it more comprehensive and ensure that each API or third-party app is valuable and builds trust with its users.
Facebook and Instagram updates and marketing ideas:
4. Sharing to stories: Facebook and Instagram are integrating with outside apps such as Spotify, SoundCloud and GoPro. For example, users can now instantly share a song they are listening to directly to their Facebook or Instagram stories. People already do this, but now it's easier and faster. And, your followers can open the song directly from your story. If you're a business, consider sharing songs or content that support your company's mission and relate to your followers. Learn more about it in this article.
5. Groups: Facebook plans to make navigating through your existing groups easier, and you'll be able to discover and join new groups all in one place. How does this benefit businesses? You could discover and organize groups relevant to your industry or business. By joining the conversation in groups in your industry and positioning yourself as a thought leader, you can increase brand awareness, credibility and trust. Consider adding this tactic to your content marketing campaign.
6. New Explore: Instagram is redesigning its Explore page so it will be organized in topic channels based on a user's interests, meaning consumers will easily find the types of content they are looking for. This could be great for businesses on Instagram because people could easily discover your page if your content is relevant to them.
7. AR Camera Effects: You've probably seen the addiction to augmented-reality (AR) face filters and how incredibly fun they are. Does anybody even post a selfie without one anymore? What's new is creators and brands can design unique, interactive camera experiences that include face filters and world effects for their followers in Instagram and Facebook Messenger. It's a fun, engaging way to advertise your brand and increase your following.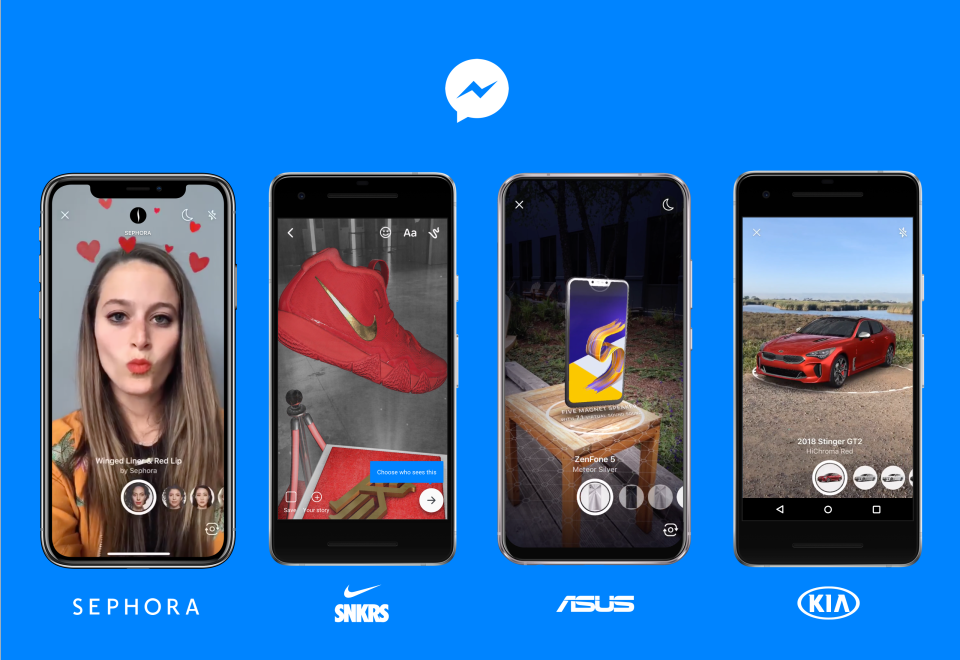 Examples of brands using Facebook Messenger's Augmented Reality feature from Android Headlines.
Snapchat news and marketing ideas:
Unrelated to the Zuckerberg response, here are two Snapchat features to think about for your business.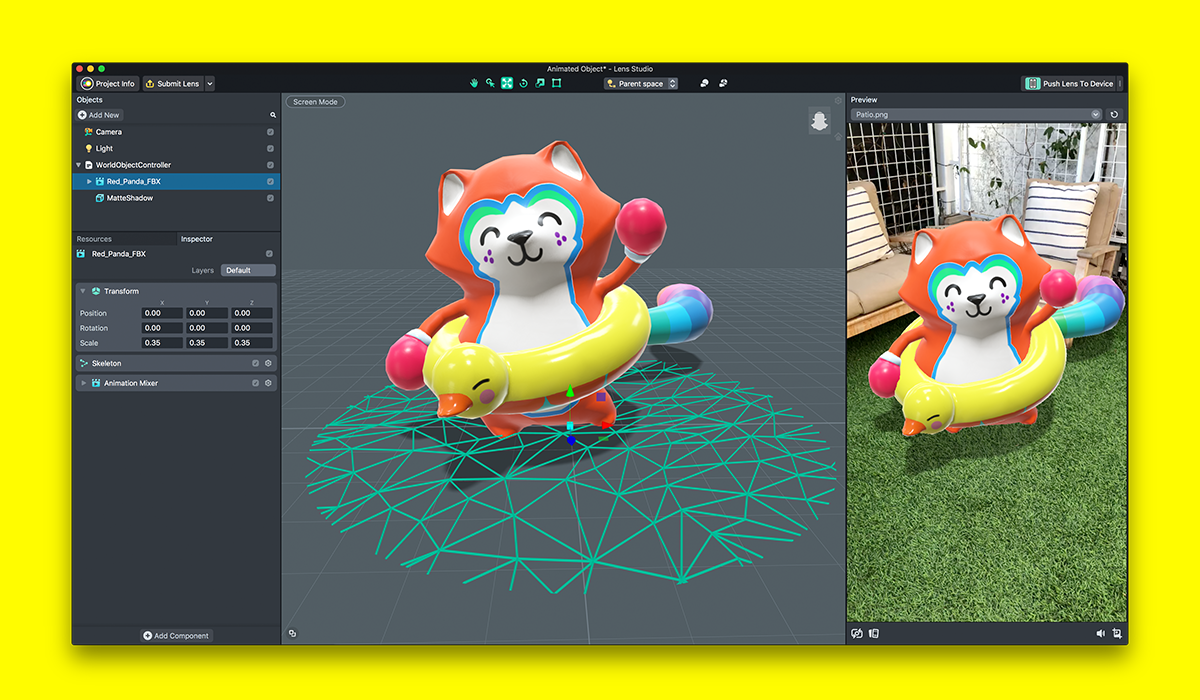 8. Unskippable Ads: According to Business Insider, Snapchat will be making changes to its ad strategy after the platform remained unprofitable in the last quarter of 2017. If you're on Snapchat or advertise on Snapchat, you know how easy it is to immediately skip an ad within a second of seeing it. This month, Snapchat is testing unskippable six-second  "commercials." If the test is a success, advertising on Snapchat will be worth the investment.
9. Augmented Reality Lense Studio: If you didn't know, you've been able to create your own AR experience on Snapchat since December when the platform released Lense Studio. There are 70 million Snapchatters who play around with AR experiences in Snapchat daily, and the average user spends around three minutes each day exploring different filters and lenses. Marketers can take advantage of this by developing interactive and shareable lenses to increase brand awareness and sales.  According to Snapchat and Nielsen Brand Effect Services, advertising campaigns with Lenses result in, on average, a 19 point lift in ad awareness and a 9 percent sales lift delta as measured by third-party partners.
Will you consider using any of these social media updates to your advantage?