2023 Marketing Trends Part 1: PR & Reputation Management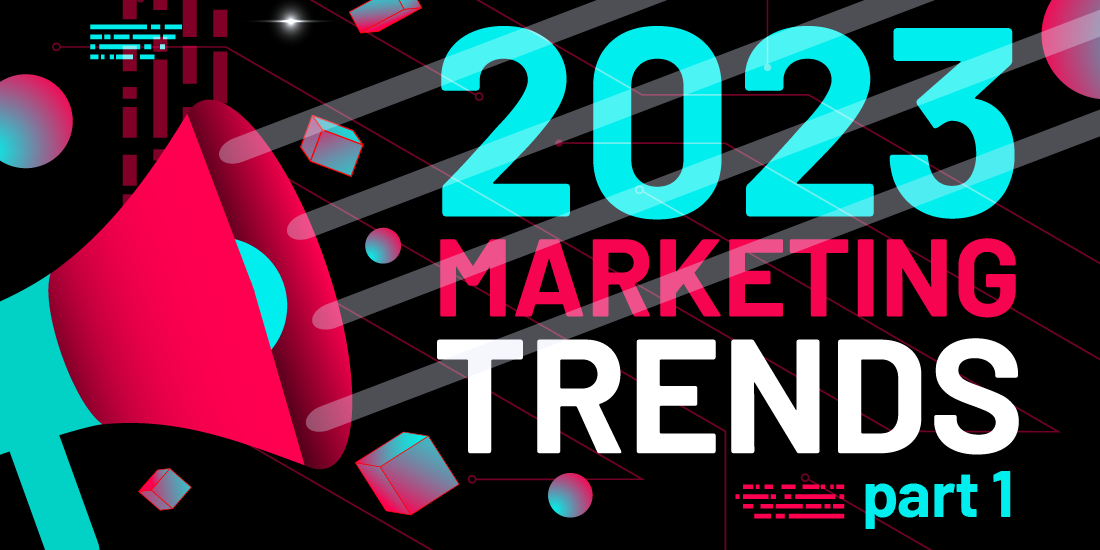 Anticipating marketing trends and staying up to date on best practices are critical for marketers to effectively build their clients' brands and engage target audiences. What trends do we anticipate for 2023? A few S&A experts provide their insights and predictions for this year in a three-part series.
Owner/Principal Chuck Norman, APR, and account executive Megan Heater, share key predictions about what changes we can expect to see for PR, media outreach, and reputation management in 2023:
Individualized media outreach – Mass email pitching will continue to decline in popularity and effectiveness because journalists don't have time to read the number of pitches they receive daily. Years ago, a reporter may have covered one beat. Now, they often cover multiple and are pounded with a deluge of pitches daily. Tailored, personalized media outreach will prove to be the most successful. Work to develop relationships with journalists, follow the stories they write, and try to make their jobs easier by offering content and resources that align with what they prefer to cover. Expect better media traction by developing genuine relationships with journalists, editors, and influencers and crafting truly tailored pitches. Stop the shotgun approach to media relations and spend the time needed to do it correctly.
Control your brand's reputation – Unfortunately, bad things happen to good people and good organizations regularly. One question that most organizations think about during a crisis is what to say. That is the wrong first question. A crisis is a business problem before it is a communication problem. You managed your way in, so you must manage your way out. In 2023, take a close look at your crisis communication and reputation management plans and ensure your strategy includes correcting the business problem before you plan what to say to the stakeholders that matter to your organization. More importantly than ever, building trust is crucial. Even if you have done or said something wrong, building and maintaining trust and demonstrating that you care throughout an event is the number one priority. Take control of your company's narrative during turbulent times rather than allowing adversaries, competitors, or the media to drive the narrative for you. Your reputation is much more within your control than you may think.
Leverage owned media – Owned media will play a huge role in strategic PR plans to help brands build their presence and develop their voice. Placing thoughtful owned media (content) on your website (such as blogs, customer success stories, case studies, newsletters, employee stories, and videos) can be great tools for brands to project the desired narrative, differentiate from competitors and boost SEO. However, this PR tactic is not a one-and-done endeavor; to be most effective, it requires planning with an editorial calendar and a commitment to implementation on a regular schedule.
We'd love to hear your comments and questions about PR, media outreach, and managing your brand's reputation in 2023. Email us at sayhey@sacommunications.com to share your thoughts.
Look out for 2023 Marketing Trends Part 2 next week for insights on social media trends.