case study: nc state university - hospitality zone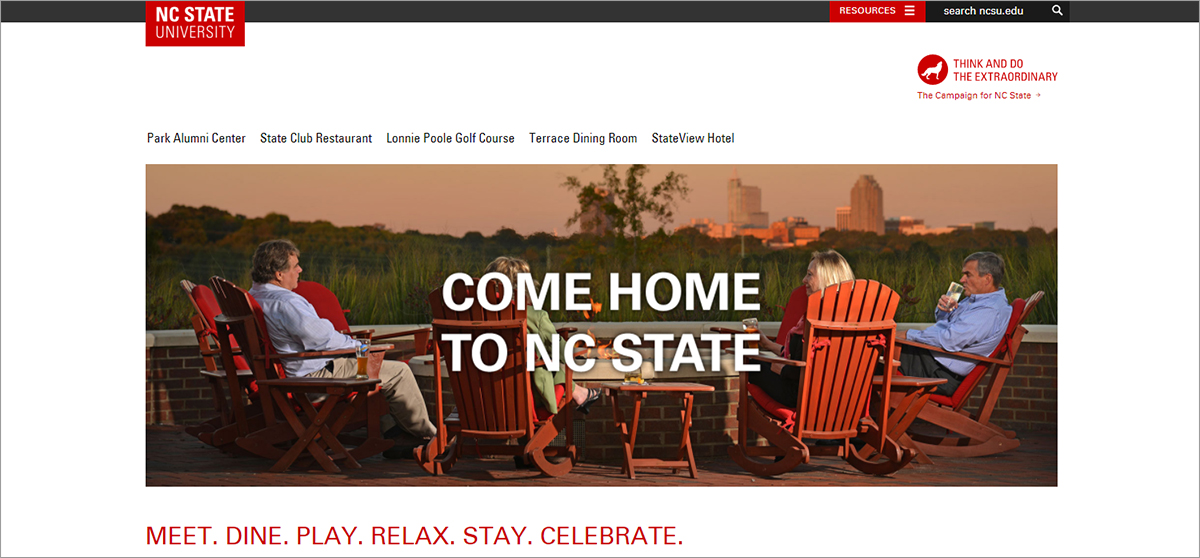 Services
Creative
Digital
Industry
higher education
situation
NC State University needed to figure out how to communicate about its hospitality zone venues, build awareness of each of them and entice trial. Five entities were identified as being underutilized amenities that offer customers excellent options for golfing, dining, holding business functions, having social events such as weddings and rehearsals, dining, catering, and more. NC State University's Campus Enterprises turned to S&A Communications for guidance and help in developing the marketing strategy and tactics for this project.
solution
S&A Communication began with a research, pre-planning phase during which we facilitated two meeting sessions with the Hospitality Zone and entities teams and University Dining marketers to determine priorities and gauge perceptions. We evaluated prospect touch-points, and prior messaging and marketing materials and upcoming communication opportunities.
S&A Communications worked with the University to create a flagship, multi-page brochure booklet featuring engaging visuals and crafted messaging to explain, differentiate and entice target markets to come back to NC State to use these venues. We created additional collateral including an exhibit booth banner and mailing stuffer ("buck slip"), as well as an overarching landing page.
results
There is a cohesive body of materials (print and digital) that tell the hospitality zone entity story, effectively grouping them together and distinctly differentiating them
Marketing efforts are being focused on well-defined target audiences, such as on-campus businesses, on-campus departments, Alumni Association and others, along with well-defined off-campus businesses
Entity-specific messaging was written to highlight differentiators and combat barriers/misconceptions